If you're in need of a crown to restore a damaged tooth, you have options for which route to take. Modern dentistry means more choices when it comes to your teeth. Same-day crowns, or CEREC crowns, are something we are proud to offer in our office. If you're wondering whether same-day crowns or lab-made crowns are right for you, here is some information to help you decide what's best for you.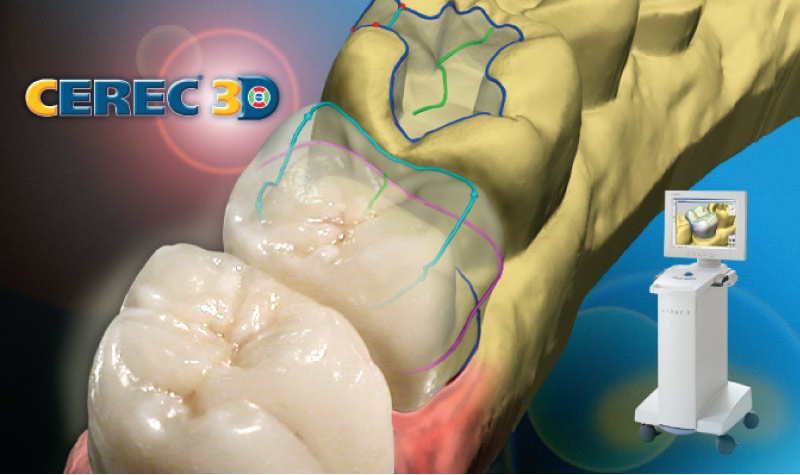 Everything You Need to Know About CEREC Crowns
CEREC stands for Chairside Economical Restoration of Esthetic Ceramic. These are known as "same day" crowns because they are done in office and can be placed on teeth in just one appointment. The benefits of CEREC crowns are that it's fast and can be completed in just 2 hours, saving you time. They last between 10-15 years, more with good dental hygiene. They look and feel like natural teeth. With CEREC crowns, there is no need for temporary impressions, wait time, and there is less post-procedure sensitivity.
What's Good & Bad About Lab-Made Crowns
Lab-made crowns are a traditional and effective method for teeth restoration. They are made of a combination of porcelain and metal. The pros are that traditional crowns are durable and look like natural teeth. Typically, the fit of these crowns are well-aligned with your natural bite. The downsides of lab-made crowns are that the process is lengthy and can take several weeks. Temporary crowns will need to be placed and can chip or become damaged, causing sensitivity. Also, depending on the materials used, lab-crowns can be expensive.
Discovering What's Best For You
We support whatever decision you make for which restorative treatment is right for you. We are ready to help you get your smile back. If you have questions about the process of receiving CEREC or lab-made crowns or how to make it a reality for you, please contact us today. We'll set up an appointment to discuss your options with you.
If you need a crown, contact us now to set up an appointment!
Contact Us