Contact Our Dental Office in Clyde, NC
To schedule an appointment or to get in touch with the Peak Dentistry team, you can fill out our form below or call us at 828-627-1800.
We look forward to hearing from you!
Contact Info
---
Phone #: 828-627-1800Fax #: 828-627-1875
Office Address:40 Nelson St.Clyde, NC 28721
Mailing Address:P.O. Box 1019Clyde, NC 28721
Office HoursMonday: 8am-5pmTuesday: 8am-5pmWednesday: 8am-5pmThursday: 8am-5pm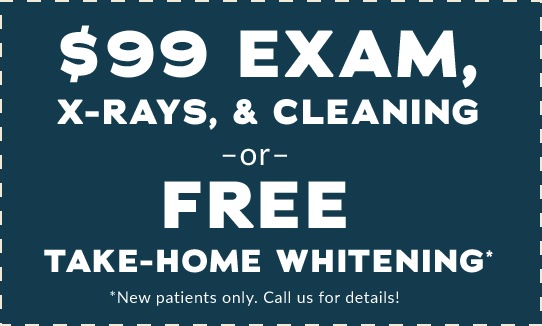 New Patient Special
New to Peak Dentistry? We're happy to have you! We have a special offer for all first-time patients to our practice. Print this coupon and bring it with you to your appointment, or mention it to one of our team members at your initial visit!
Print Coupon