Orthodontics in Clyde, NC
Whether you never had the chance to get braces when you were younger or your teeth have shifted out of place over time, orthodontics can realign your teeth into a straight, confident smile. Remember, having properly aligned teeth isn't just about a more attractive smile — it's also better for your dental health! Straight teeth function better and help you avoid problems like gum disease and abnormal wear, which saves money in the long run. Straight teeth are also easier to keep clean, which makes it easier to ensure you have a healthy, great-looking smile for years to come.
At Peak Dentistry, we offer a range of orthodontics to fit a variety of dental needs and budgets. If you need help deciding which treatment is right for you, please contact our office to schedule an orthodontic consultation.
Contact Us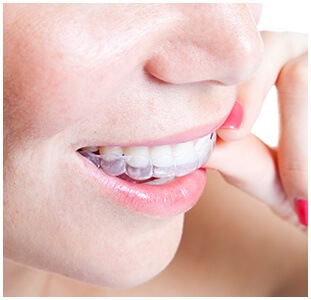 Invisalign®
---
Invisalign; is a virtually invisible to straighten your teeth. This treatment is a type of aligner therapy, which means that we custom make plastic trays to fit your teeth snugly and comfortably. Each set of aligners is designed to shift your teeth a little more towards your desired smile. Every two weeks, you'll pop in a new set until your treatment is complete.
Advantages of Invisalign®
You'll get to wear barely noticeable clear aligners rather than brackets and wires.
The aligner trays are made of smooth plastic, lessening the chance of irritation on your cheeks or gums.
You can remove them completely so brushing is easy and there are no food restrictions.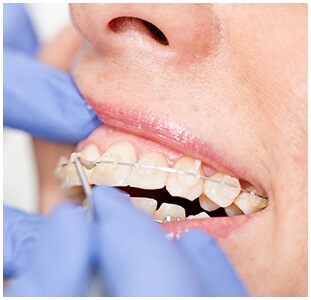 Six Month Smiles® Accelerated Braces
---
Six Month Smiles® are designed to straighten your teeth faster so you can get the smile you want sooner. They can do this effectively because they focus specifically on the teeth that show when you smile. Just think, you could have a new and improved smile by the time your next dental check-up comes around!
Advantages of Six Month Smiles®
Six Month Smiles are an accelerated orthodontic treatment option, so average treatment time is just a few months.
These braces have clear brackets and tooth-colored wires so they blend in better with your teeth.
Since Six Month Smiles use light, gentle forces to move teeth, you won't have to visit the dentist as often for tightening or readjustment.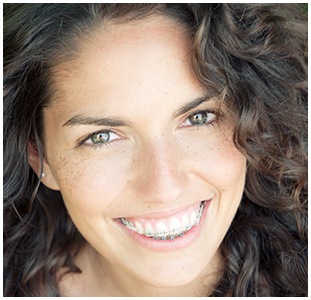 Conventional Braces
---
There is a lot to be said for the time-tested technology of conventional braces. Braces are a great go-to for patients who have more severe issues with crooked teeth and misalignment. They've also gotten more comfortable to wear over the years thanks to advancements in the dental industry.
Advantages of Traditional Braces
Braces are great at correcting more complicated cases.
Since they are attached to your teeth, you won't have to worry about misplacing them or keeping up with how long you're supposed to wear them each day.
Conventional braces are often more affordable than other orthodontic options.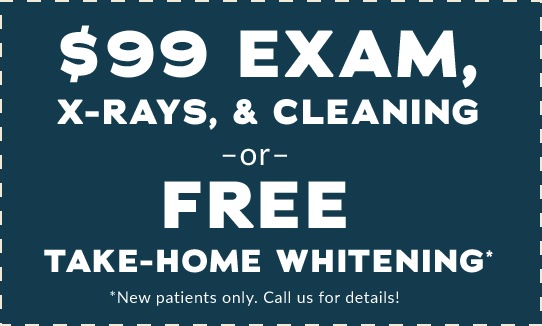 New Patient Special
New to Peak Dentistry? We're happy to have you! We have a special offer for all first-time patients to our practice. Print this coupon and bring it with you to your appointment, or mention it to one of our team members at your initial visit!
Print Coupon