Modern Dentist in Clyde, NC
We know how life-changing a healthy, beautiful smile can be, and we want everyone to feel that confidence. Whether you need routine care or a complete makeover or reconstruction, we welcome you and your family to our dental office in Clyde.
We're proud to provide quality care to Clyde and Waynesville!
Contact Us
Our Practice Philosophy
---
At Peak Dentistry, we take a total body health approach to dental care. We don't just treat symptoms or focus on your teeth and gums in isolation. The mouth is the gateway to the body and plays an important role in our immune system, and proper function is vital to proper nutrition. Safely removing older restorations, particularly mercury fillings, and using the most modern biocompatible materials is vital to achieving optimal health. We're looking out for what's best for your overall wellness and what we can do to keep you healthy before problems even arise in the first place. Looking forward to seeing you at our dental office near you!
We also believe in customizing treatments on a patient-by-patient basis. We'll always take our time with you and put your needs first when coming up with a dental plan. We never want you to feel rushed or like "just another patient."
Our dental office was built to meet the needs of chemically sensitive patients. It was created with non-toxic materials, such as non-allergenic paint, carpet, and vinyl adhesives. Pesticides are not used in our facility, and our staff does not wear fragrances. Also, our practice grounds have been approved as a Certified National Wildlife Habitat by the National Wildlife Federation for providing food, water, and shelter to our local wildlife.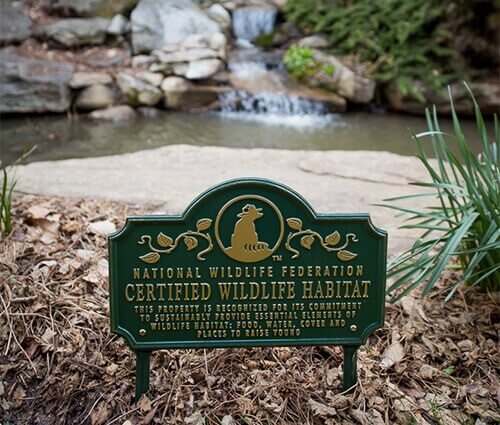 A Modern Dental Experience
---
We strive to create a comfortable, caring dental experience. In addition to our compassionate team, we have special patient amenities available including:
Private Treatment Rooms
Complimentary Beverages
Pillows & Blankets
Warm Towels
We utilize leading-edge dental technology to improve your experience and raise our level of care. We use our intraoral camera and infrared camera to look for damage and decay without the need for X-rays. Our intraoral camera also helps patients play a more active role in their own care. The camera takes detailed images that we can pull up on a screen in the treatment room. This makes it easier to point out any problems so you can see the potential issues for yourself.
Peak Dentistry has a CariVu detection device, which has an extremely high accuracy rate when it comes to spotting cracks and cavities in their early stages. With its near-infrared light, it is a safe, alternative diagnostic tool.
With the Isolite™ Patient Comfort System, you won't have to worry about your jaw feeling tired from keeping your mouth open during your appointment. The Isolite has a mouthpiece with a bite block that eliminates discomfort. It even protects your cheeks and tongue while we work.
Can I visit Peak Dentistry if I don't have insurance?
Yes! We offer flexible financing options through both Wells Fargo Health Advantage® and CareCredit®. These options allow patients to receive treatments when they need them by dividing the upfront cost of their care into equal monthly payments that accrue very little to no interest. You are welcome to apply for either of these flexible payment plans on their respective websites, or reach out to our friendly front office team for more information and assistance.
Does Peak Dentistry offer emergency appointments?
Should you or a loved one experience a broken or knocked-out tooth, unbearable tooth pain, or persistent gum swelling or bleeding, our team would be more than happy to help! Simply give our office a call so our knowledgeable team can advise. Then, we'll either schedule a convenient appointment for the near future or begin preparing a treatment room to offer immediate assistance upon your arrival.
Will I be referred to another practice for digital impressions or X-rays?
Peak Dentistry is proud to offer modern technology that makes dental care easier and more efficient for both patients and dental professionals. For services like dental crowns and braces, our office utilizes iTero scanners to create digital impressions— no messy putty required! For more advanced restorative treatments, we use CT scanners to create incredibly detailed 3D images of the teeth and jaw to assist with procedures like dental implants and oral surgery.