Professional Teeth Cleanings & Dental Exams in Clyde, NC
Whether you always schedule routine cleanings and exams biannually or you haven't been to the dentist in a while, we'd love for you to book a teeth cleaning and dental exam with our team! Preventive dental care is a crucial part of keeping dental issues at bay and avoiding costly and invasive procedures in the future. To schedule a visit with us, please give our practice a call or send us a message through our contact form, and someone in our office will be in touch with you shortly.
Contact Us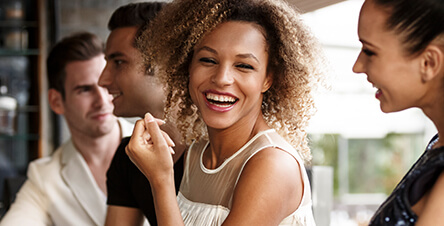 What does the cleaning and exam process include?
---
Your appointment will start out with X-rays if they are needed, and then we will move on to the dental cleaning. Your hygienist will carefully scrape away any plaque or tartar that has collected on and around your teeth since your last cleaning. Then, your teeth will be brushed, polished, and expertly flossed. Your dental exam will involve your teeth, gums, and the inside of your mouth being examined for signs of tooth decay, gum disease, dental trauma, oral cancer, and a variety of other potential dental issues that we will want to diagnose and treat.
Will a teeth cleaning whiten my teeth?
---
We brush the teeth with a special gritty toothpaste, and it can actually help to remove some surface-level stains left behind by coffee, tea, and other dark-colored drinks. However, dental cleanings will not make your teeth noticeably whiter to others. If you are interested in achieving a whiter smile, our office provides both in-office teeth whitening and custom take-home whitening! Teeth whitening is an excellent service to add on to a routine cleaning and exam; all you have to do is let us know which whitening treatment you would prefer.
---
What is the best way to keep my teeth and gums healthy?
We recommend that patients visit our office at least twice per year for routine cleanings and dental exams. If you are on the verge of developing gum disease or you have gingivitis or periodontitis, we may recommend that you visit our office more often for deep cleanings and gum maintenance. Otherwise, making sure that you brush your teeth for two minutes twice per day is important, as is flossing regularly and swishing with mouthwash. Should you ever notice any new symptoms or have any concerns for our team, you're welcome to reach out to us in between appointments.
Contact Us