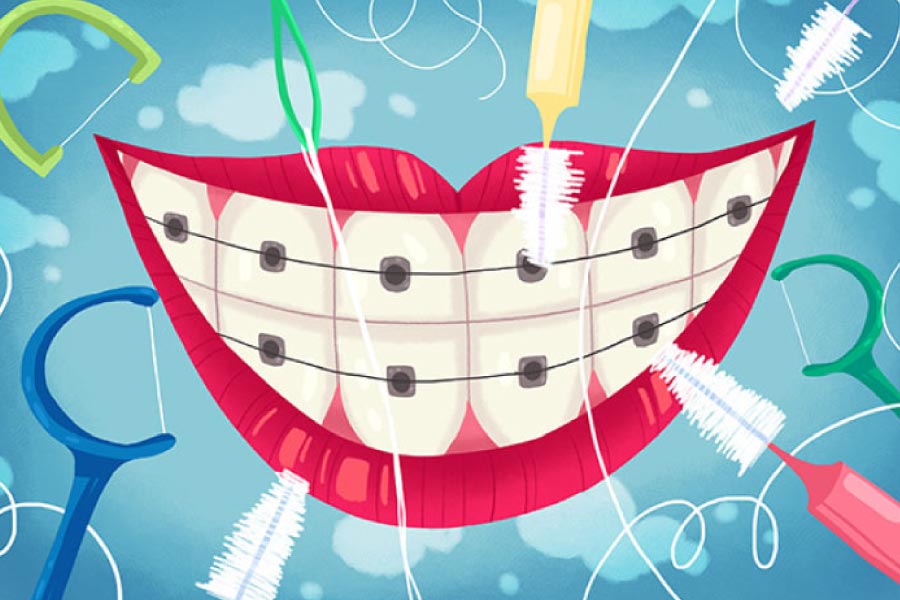 Before getting excited about a specific orthodontic treatment, it's best to find out whether or not it's a good fit for you. If you're looking to sport a beautifully aligned smile in a short amount of time, you'll be happy to know it's possible! Keep reading to learn more about Six Month Braces and whether or not you qualify.
Regular Braces vs. Six Month Braces
Instead of metal wires and brackets, Six Month Braces are clear and put a modern twist on traditional orthodontics. Six Month Braces wires have unique memory technology that focuses specifically on teeth that show when you smile. As an accelerated orthodontic treatment option, treatment is shorter than regular braces!
Candidates for Six Month Braces
A shorter treatment length with braces is highly desired for obvious reasons. Unfortunately, not everyone may be a candidate. Six Month Braces can make corrections for the following:
Overcrowding
Overspacing
Underbites
Overbites
Asymmetry
Candidates for Six Month Braces must also be free of periodontal disease, tooth decay, or other dental problems before treatment.
Six Month Braces Consultation
Deciding whether Six Month Braces or another orthodontic treatment is best for you will come down to your specific needs. Schedule a consultation with our Peak Dentistry team and we'll help you determine what works best for you! Our range of orthodontic services fits many dental needs and budgets. Besides accelerated orthodontics, we offer two types of clear aligners and traditional braces. So no matter what you need to get the straight smile you desire, we can handle it!
Orthodontics in Clyde, NC
Whether you're looking to straighten your teeth in a short period or don't mind waiting for the perfect result, we have options for you! If you're a first-time dental patient at our practice trying to decide about orthodontic treatment, we're currently offering a special for a dental exam, X-ray, and cleaning. This is a great offer to take advantage of, especially if you need to prep your teeth before beginning your orthodontic treatment! Contact us to schedule your treatment or consultation.
Contact Us