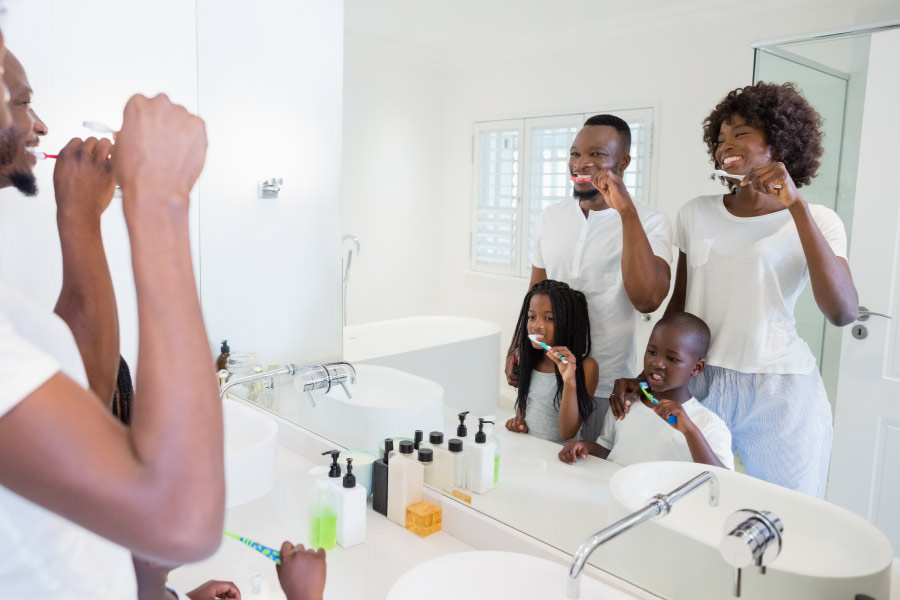 Baby teeth fall out, but their health has a big impact on the health of a child's adult teeth. Cavities can also cause a lot of pain, which no parent wants their child to experience. Good brushing and flossing routines protect a child from oral health problems, but getting kids to brush and floss every day can be challenging. Here are some ideas on how to encourage them.
Brush & Floss with Them
Making daily brushing and flossing a group activity helps ensure everyone is taking good care of their teeth. You can keep an eye on your kid and demonstrate proper brushing/flossing techniques. Kids also often feel better about activities they don't love when their parents participate.
Use a Timer App
Bringing a timer app into the brushing/flossing routine can make it feel more entertaining or like a game. There are a variety of free app options that use music, videos, and even rewards like digital stickers! "Gamifying" oral health can keep kids engaged and encourage them to build consistent habits.
Play Music
Many kids have trouble brushing for the full two minutes, which puts them at a higher risk of cavities. Picking favorite songs to play for two minutes can help! There are also 2-minute songs created specifically for tooth brushing available on YouTube.
Let Your Child Pick Their Toothpaste & Toothbrush
Children like to feel independent. Letting them choose their own floss, toothpaste, and toothbrush (within reason) is a great way to give them some independence and encourage them to take responsibility for their oral health.
Visit Peak Dentistry for Great Dental Care in Clyde, NC
Drs. Joseph and Gabrielle Ramellini offer services like general dentistry, restorative dentistry, cosmetic dentistry, and more. If you have any questions about encouraging your child to take good care of their teeth or want to schedule an appointment, please contact us today!
Contact Us