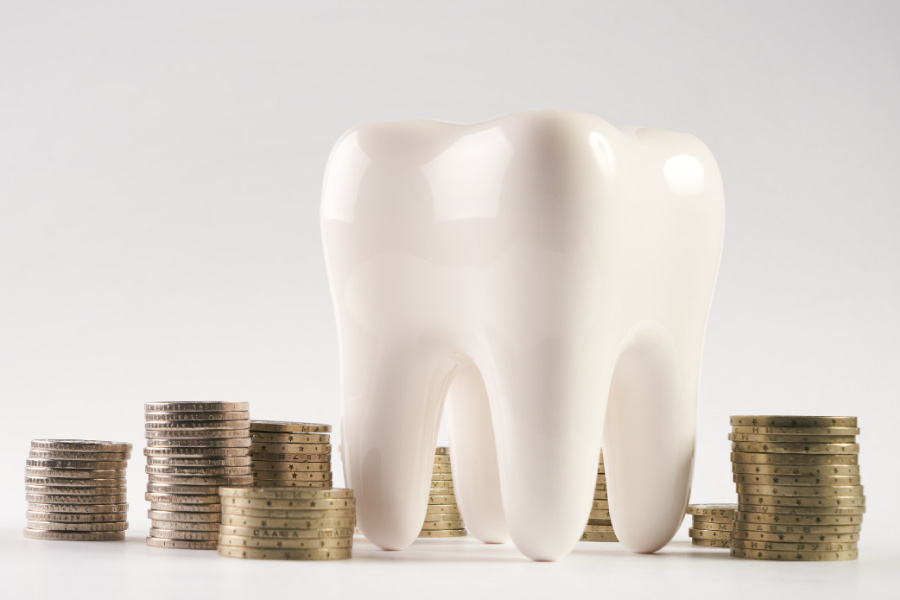 Sometimes financial concerns get in the way of people visiting a dentist. There are many ways to make dental care affordable. Let's take a look at four ways to make dental care fit into your budget.
Know Your Dental Insurance Benefits

If you have dental insurance, it's worth it to know what is covered. Understanding your dental insurance will help you determine what is affordable for you. Many insurance providers cover all preventive treatment costs and most standard dental work. However, benefits don't always roll over into the new year. If you can't make sense of your plan, talk to the front desk team at Peak Dentistry. We can help you get the most out of your insurance benefits.

Consider Financing Options

Paying for an expensive dental treatment up-front is a lot for many people. Breaking up the cost into low monthly payments is more manageable. At Peak Dentistry, we offer two different financing options. Our team members can help you with the enrollment process to make it as convenient as possible.

Cash Discounts & Special Offers

Discounts and specials can help make dental care more affordable. At Peak Dentistry, we offer a 5% discount if you pay with cash. We also currently have a new patient special.

Don't Skip Preventive Visits

Even though it may seem like an upfront cost to visit the dentist every six months, you will most likely save money in the long run. A routine exam and dental cleaning can keep your smile healthy and clean. Preventive visits will also help our dentists notice problems and treat them in the early stages. A small cavity is less expensive to treat than root canals or tooth extractions.
Dental Care at Peak Dentistry
We strive to make dental care as affordable as possible. Our team is happy to help you find ways to make quality care fit into your budget. Please give us a call if you have any questions or want to schedule an appointment. We're dedicated to keeping your dental health in good shape.
Contact Us