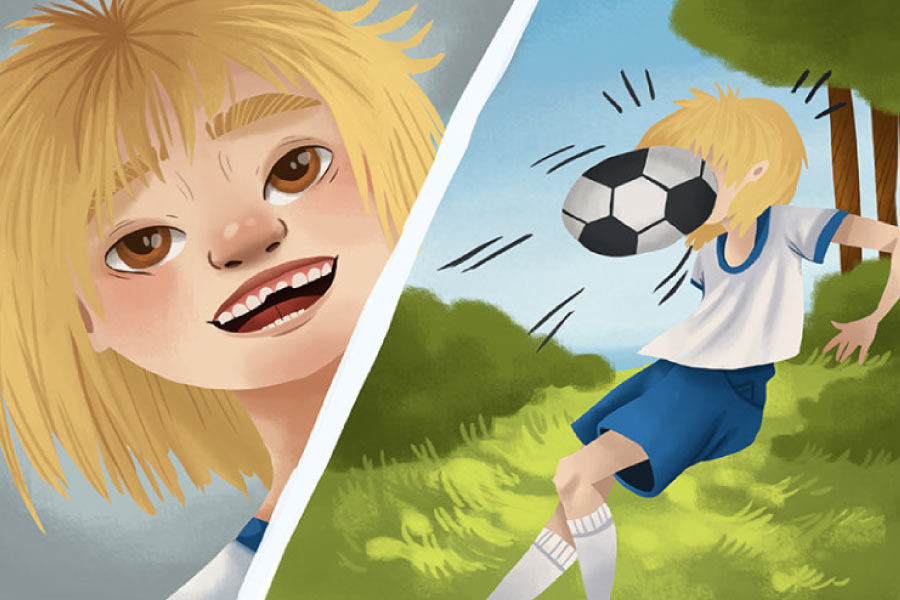 If you play a contact sport, you run the risk of injury — not only to your body, but to your teeth! Athletic mouthguards keep your smile safe while you play sports so you don't have to worry about breaking or knocking out your teeth.
Common Sports-Related Dental Injuries
If you play a contact sport like martial arts, boxing, hockey, basketball, or football and don't wear a mouthguard, you put your teeth at risk. Other sports such as rugby, soccer and water sports also frequently result in injuries. According to the National Library of Medicine and National Institutes of Health website, over five million teeth are avulsed a year due to sports injuries, resulting in costs totaling over $500 million to repair the damage. Mouthguards can help prevent most injuries.
Broken, cracked, chipped, or knocked out teeth
Root fractures
Tooth intrusion, or when the tooth is knocked into the jaw bone
Custom Mouthguards in Clyde, NC
At Peak Dentistry, we can create a custom mouthguard to help protect your smile while you're playing sports. Because these mouthguards are custom-made for you, they'll fit snugly over your teeth for extra protection and comfort unlike store-bought mouthguards. We make our mouthguards from durable materials to help them last for years to come.
A custom mouthguard takes only a few weeks to be made. First, we'll take impressions of your teeth and send them to an off-site lab to create your mouthguard. Once your mouthguard arrives, we'll conduct a fitting to ensure everything feels good. You're then free to wear your mouthguard at your next practice! Your mouthguard will not interfere with your ability to speak or breathe freely. Athletes are much more likely to use a well-fitting mouthguard than a cheaper variety that is uncomfortable.
Affordable Comprehensive Dentistry in Clyde, NC
We also create custom nightguards for patients suffering from teeth grinding. Whether you need a custom mouthguard or you want to schedule a routine cleaning and examination, we're here for you at Peak Dentistry. Our affordable, comprehensive dental services focus on the whole body. We also offer cosmetic and restorative dental treatments for patients looking for ways to enhance the look and function of their smiles. We look forward to seeing you at Peak Dentistry soon. Contact us to schedule an appointment today!
Contact Us