Summertime means plenty of fun in the sun, days off of school, and outdoor activities like sports and swimming. A dental emergency can happen anytime of year, but some may be more likely to happen this season for several reasons. It's important to know what to do in a dental emergency as we head into the peak of the most fun season!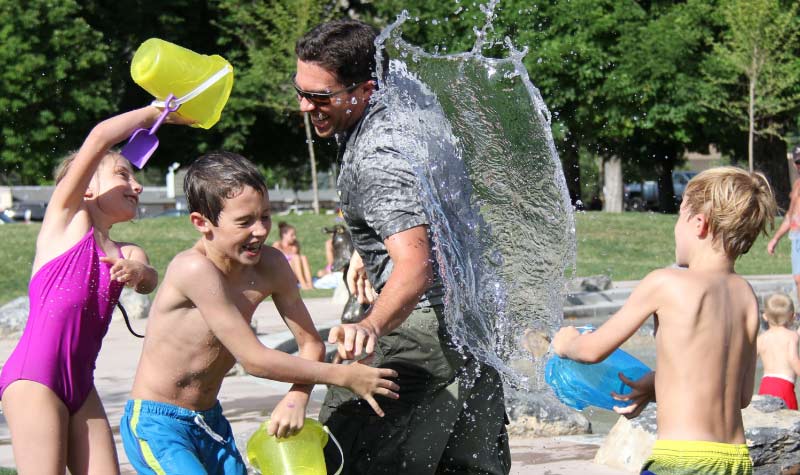 Dental Emergencies That Happen in Summer
Severe toothaches, cracked or missing teeth, or the loss of a crown are all dental emergencies. This means that if you experience worsening pain or a lost tooth or crown, you need to contact our office right away. Some dental emergencies are more urgent, like when you lose a tooth. That's because the timeframe for when we can reimplant the tooth is short. In summer, some dental emergencies may be more common. For example, eating some of our favorite summer foods like popcorn, popsicles, or ice chips can more easily lead to a cracked or chipped tooth. Likewise, some warm weather sports can leave the mouth exposed to injury. Games played outside that involve contact with hard sports equipment or other people's elbows can lead to a broken tooth. This is why we want to warn caution especially for kids in the playful months of the year.
How to Prevent a Dental Emergency This Summer
If you know you're going to be out playing sports this season that may leave your mouth and teeth vulnerable, let us know. We can get you custom-fitted for an athletic mouthguard to prevent missing or cracked teeth. Remember to exercise caution while eating your favorite summertime snacks at the baseball game or 4th of July party. Even if you or your children have a varied schedule, with plenty of time off of school, be sure to maintain your daily dental hygiene. This is extremely important for the long-term care of your teeth. Summer is the best time to schedule a checkup and cleaning with us. Come in and we'll assess the health of your teeth and keep you informed if we see any potential for damage.
What to Do in a Dental Emergency
The first thing we want you to remember in any dental emergency is to not panic. There's a solution for every problem, and we can help you find it. Call our office as soon as you suspect you may have an urgent dental issue. We will get you on our schedule right away. This is why we save time on our daily calendar for emergency appointments.
Call us today if you're experiencing a dental emergency or if you have any questions about how to care for your teeth this summer!
Contact Us