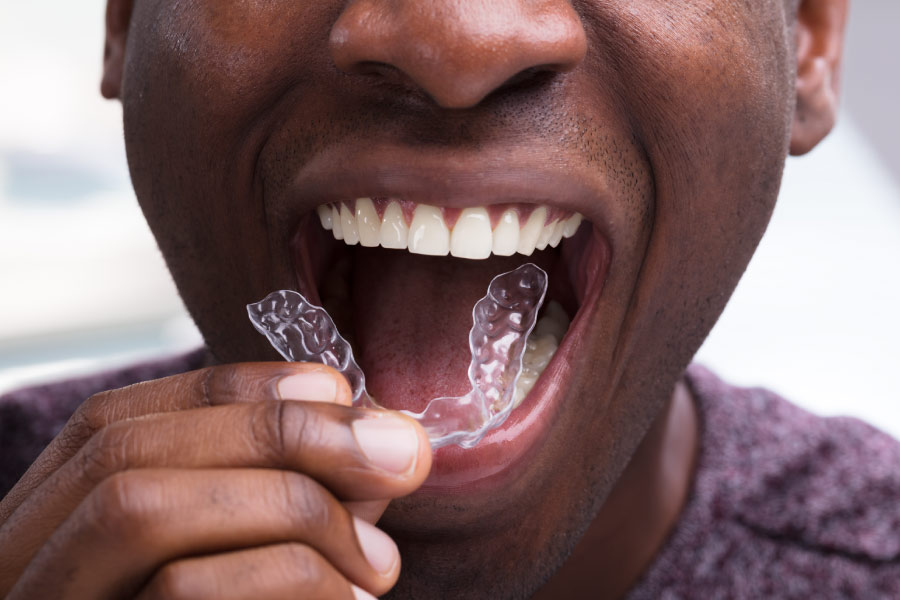 Many orthodontic options on the market can help you achieve a straight and perfect smile. If you've been searching for an orthodontic treatment that doesn't require years with a mouthful of metal, Invisalign® may be for you!
What Is Invisalign?
Invisalign is a clear alternative to metal braces. Invisalign clear aligners are subtle and clear but still provide effective treatment and can manipulate teeth to achieve a beautiful smile. These clear aligners are removable, making caring for teeth through treatment the same as it has always been! When you start Invisalign, you'll work through a series of clear trays or sets. When you visit the dental office for your check-in, you'll switch to the next series until your teeth are perfectly aligned.
What Are the Advantages of Invisalign?
While being a clear and discreet way to straighten your smile, Invisalign has several other advantages.
Generally Shorter Treatment Time

Removability for Easy Cleaning

Fewer Office Visits

Comfortable & Adaptable Trays

Confidence During Treatment
Who Is a Candidate for Invisalign?
The quick, easy, and discreet way clear aligners offer to correct teeth is attractive to many patients. But you may be wondering if you're a good candidate. Though Invisalign is removable for eating, drinking, and brushing your teeth, a good candidate will have discipline in wearing the aligners the required amount of time per day in order to get the best results. A good candidate will also have minor or straightforward orthodontic issues to resolve. However, if your teeth are quite crooked, don't assume that you aren't a candidate. Invisalign can correct many types of malocclusion.
Invisalign Clear Aligners in Clyde, NC
If you're wondering if you're a candidate for Invisalign clear aligners, our team at Peak Dentistry would be happy to have you in for a consultation. But don't worry if Invisalign clear aligners won't work for you. We offer lots of other orthodontic options to help you achieve a straighter and more beautiful smile! Give our office a call to schedule your consultation today.
Contact Us