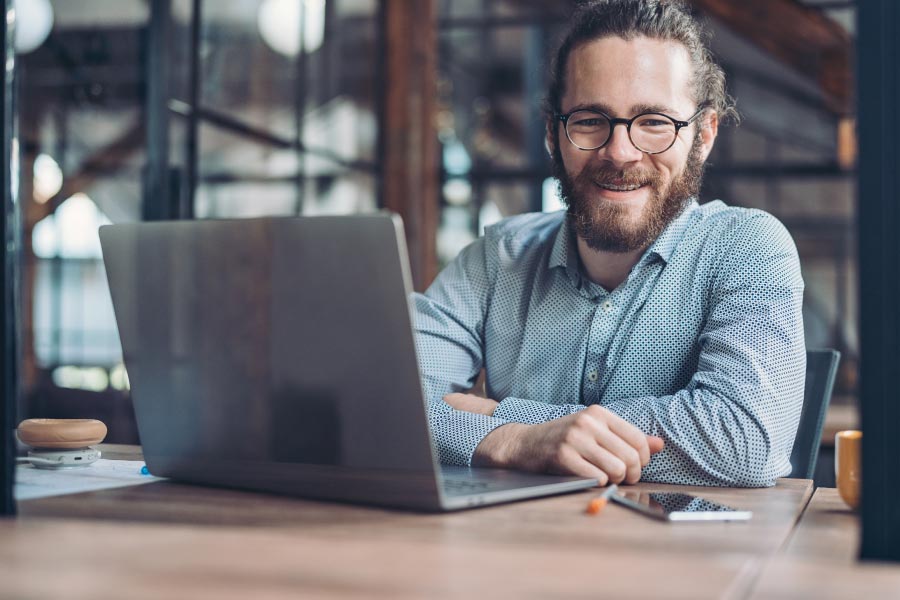 There are many benefits to getting orthodontics, even as an adult. Besides aesthetic reasons, you can also improve your overall health with braces or Invisalign®. When you straighten your teeth, you'll have a better functioning bite. This can correct issues like headaches and TMJ/TMD caused by jaw problems due to misaligned teeth. Plus, when your teeth are straight they are easier to keep clean which reduces the risk of cavities and gum disease.
Does Orthodontic Treatment Still Work for Adults?
Absolutely! It's never too late to fix your smile. If you didn't have the chance to get orthodontics when you were younger, or your teeth have shifted over time, you have even more options available now to align your teeth.
Should You Get Braces or Invisalign?
There are a wide variety of orthodontic options available here at Peak Dentistry. What works best for you will depend on the severity of your misaligned teeth, your personal preferences and your budget.
Invisalign

Invisalign is an excellent option if you are looking for the least noticeable orthodontics. Besides being discreet, the clear aligners are also removable, which makes it easier to keep your mouth clean and eat the food you want. We also offer ClearCorrect® clear aligner therapy. Both treatments are very popular with adults who want to straighten their teeth.

Six Month Smiles

Six Month Smiles® offers clear brackets, tooth-colored wires, and straightens teeth faster. The treatment is accelerated since it only focuses on the teeth that show when you smile. It's great for those looking to straighten their front teeth who don't need to correct other issues.

Traditional Braces

If your teeth have severe issues, traditional metal braces are the best option. The conventional braces are great for correcting complicated cases. We also have additional flexibility with traditional braces, say if you only need to straighten your top or bottom teeth.
How Long Will Adults Wear Orthodontics?
The answer to this depends on what dental issues need correction and which treatment option you choose. It could be as little as six months or as long as two years or more. But the sooner you start, the sooner you'll finish!
What About Veneers or Crowns?
You can get still get braces or Invisalign even if you have veneers or crowns. Drs. Joseph & Gabrielle Ramellini will be happy to discuss with you which option would be best taking into consideration the restorative dentistry you have in place.
Orthodontics at Peak Dentistry
At Peak Dentistry, we understand that each patient has different needs and budgets. That's why we offer numerous straightening options and flexible ways to pay for your treatment. Straight teeth can improve your confidence and oral health, so don't put it off. If you want to discuss adult orthodontics, please schedule an orthodontic consultation with us.
Contact Us