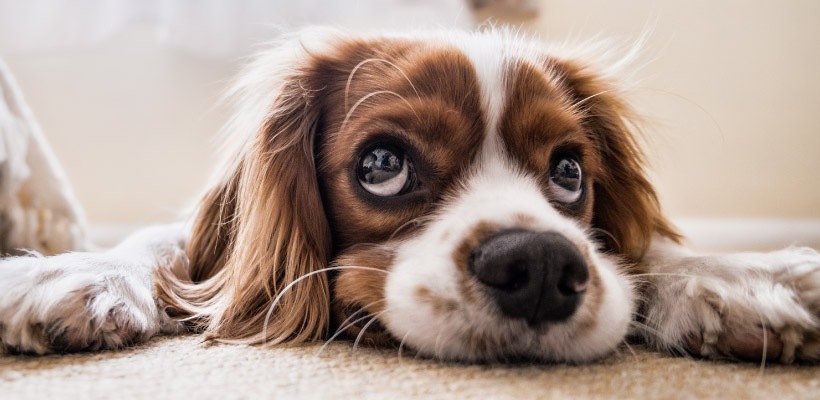 As a dog owner, the last thing you're probably thinking about is your pup's oral health. After all, you feed your furry friend the best diet you can and provide it with plenty to chew on. But like you, your dog can develop painful periodontal disease if its teeth aren't cleaned on a regular basis. Today there are plenty of options when it comes to brushing your dog's teeth to make the task easier for the both of you. Here are helpful tips on how to brush your dog's teeth and help them live a long, healthy life.
Why Should I Brush My Dog's Teeth?
Tooth decay and dental disease are leading causes of death in dogs because many owners only give their dogs bones and toys to chew on as ways for them to clean their teeth and gums. Like us, dogs benefit from regular tooth brushing to break up tartar and plaque that develop on their teeth due to their usually starch-rich diets. This rings especially true if you feed your dog commercial dog food, although dogs on raw diets need their teeth brushed often as well to prevent bad breath and decay.
How Do I Brush My Dog's Teeth?
It's not always easy to get your dog to cooperate with you when you try to brush their teeth. Having the right tools is the first way to make sure that the process is comfortable for the both of you. Work at your dog's pace and try to make teeth brushing a positive experience. Offer plenty of verbal praise and physical affection, and reward your pooch with a treat afterwards.
Start with gauze and a dog-friendly toothpaste (human toothpaste almost always contains xylitol, which is toxic for animals). Toothpaste that is specially formulated for dogs is safe for them to swallow and comes in flavors they'll enjoy, such as chicken and bacon.
Get your dog comfortable and relaxed before you introduce them to the wet gauze.
Gently lift your dog's lips and run the gauze over their teeth and gums.
Gradually increase the number of times you do this over the course of a couple weeks. Incorporate the toothpaste with the gauze after a few sessions, and eventually use a dog-friendly toothbrush.
How Often Should I Brush My Dog's Teeth?
You should brush your dog's teeth at least 3-4 times a week if you can't do so daily. Your dog and your wallet will thank you for it later!
How to Set a Good Example
As the leader of the pack, it's important that you set a good example by consistently maintaining your oral care routine too by brushing your teeth twice a day and flossing at least once a day. Visit us at Peak Dentistry every 6 months to make sure that your oral health is on the right track and see the difference holistic dentistry makes to your overall health. Contact us to schedule an appointment today!
Schedule My Own Cleaning