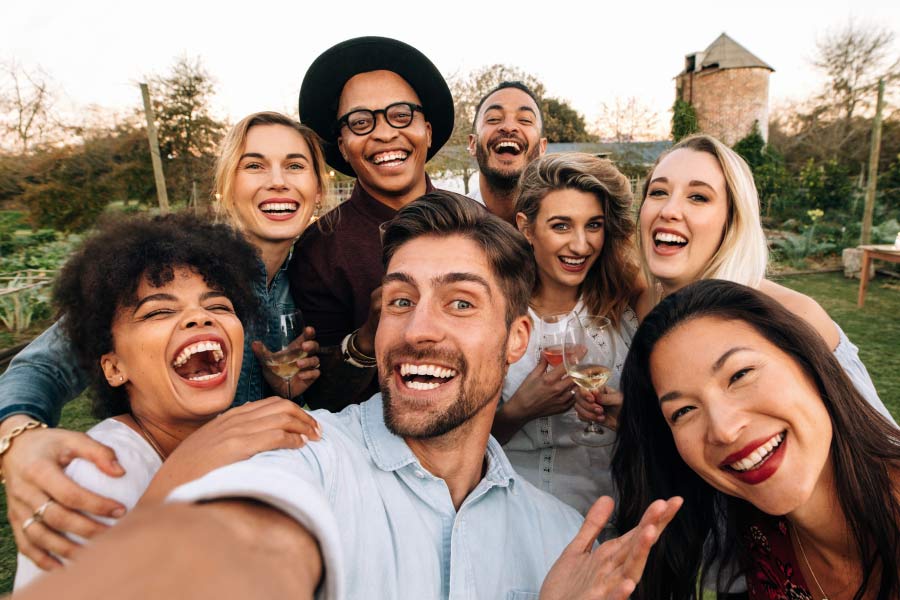 The latest technology continues to develop sharp digital phone cameras that produce amazing images. And it seems that almost every time we gather with friends or family, the event is captured on somebody's cell phone camera. Being photo-ready in a flash is the new standard so it's understandable if you would like to enhance your smile. Dental bonding or veneers can help you achieve that!
Dental Bonding vs. Veneers
Veneers and dental bonding are cosmetic dental procedures that can help you achieve a beautiful, even smile. Though both enhance your smile, there are some differences.
Dental Bonding
Typically porcelain or resin bonding material is directly applied to a tooth to change its color and shape. The material adds to the tooth's structure to make it stronger. Besides being minimally invasive, dental bonding has other benefits. For example, it can correct discoloration or repair chipped teeth at a low cost compared to other cosmetic procedures.
Veneers
On the other hand, dental veneers are thin tooth shells that attach to the front surface of the teeth to improve their overall appearance. Dental veneers have many benefits and are long lasting. They can correct discoloration, chipped or worn teeth, and crooked or misshapen teeth. However, they come at a higher cost than bonding.
Dental Bonding & Veneers Procedure
Dental bonding is a relatively quick process. During dental bonding, your tooth surface is roughed to allow the bonding material to stick to the surface. The material is then molded and smoothed to the desired shape. Next, a bright light or laser hardens the material. Dental veneers take a little longer. The first step is the removal of a thin layer of enamel from the tooth. This allows the custom veneers to fit seamlessly. After the enamel is removed, impressions are taken and sent to a lab. Finally, your custom dental veneers are created and placed over your teeth!
Cosmetic Dentistry in Clyde, NC
If you want to improve the look of your smile, schedule a visit at Peak Dentistry! Dental bonding or veneers are two of the many options Drs. Joseph and Gabrielle Ramellini offer. Our team will help you select the best treatment for your particular smile. We want you to leave our office with a healthy, picture-ready smile.
Contact Us