Those who have received dental implants are quick to share stories on how beneficial they can be in restoring quality of life and confidence. For those who have missing, cracked, or broken teeth, they can bring back the joy of everyday activities like eating, smiling, and speaking. Other options for teeth replacements are wonderful, but dental implants have the singular quality of being rooted firmly in the mouth. For this reason, the process is not instantaneous and takes commitment. For those who may be interested in receiving dental implants, we have answers to your questions.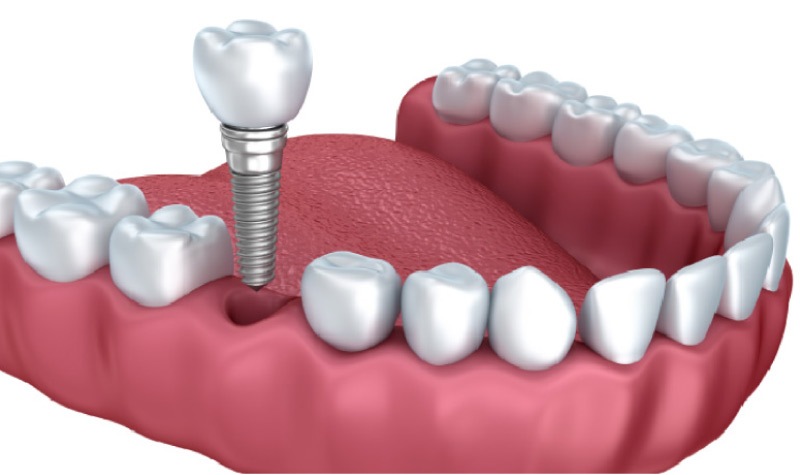 What Is a Dental Implant?
Dental implants are tooth replacement options for those with missing or damaged teeth. Unlike unattached dentures or bridges, implants are placed underneath the gum line and fixed to bone. This is done by inserting biocompatible titanium rods that fit perfectly within the gums. After this process is complete, a custom-fitted crown, bridge, or denture will be placed on top of the titanium rods. The result is durable, long-lasting, natural-looking teeth that don't budge and allow you to eat your favorite foods without worry.
Are Dental Implants Painful?
The process of receiving dental implants is in-depth and isn't for everyone. Several appointments will be needed to assess your individual health needs. If you need to have teeth extracted to make space for the implants, this will take time. Although having teeth extracted and metal implants placed within your gums may sound painful, we assure you we take every measure to make you comfortable. You'll receive gentle sedation for these procedures. Healing time will be easy if you follow our instructions for rest, eat soft foods, and drink plenty of water. You'll also need to be gentle with the area affected until after your crown is placed.
Are Dental Implants Right for Me?
Not everyone has the time or patience for having this procedure done. It takes several appointments, and diligence is needed for speedy healing and optimal results. If you have diabetes or bone loss, we'll need to discuss whether you may be a good candidate for implants. For those who have missing teeth who aren't ready for implants, unattached dentures or a bridge may be the perfect solution for you. Talk to us at your next dental appointment about what is best.
Contact Us Today!
Call today so that we can discuss your options for a beautiful and strong smile. We have solutions for every need, so don't be shy asking us about a path forward. We hope to see you soon!
Contact Us