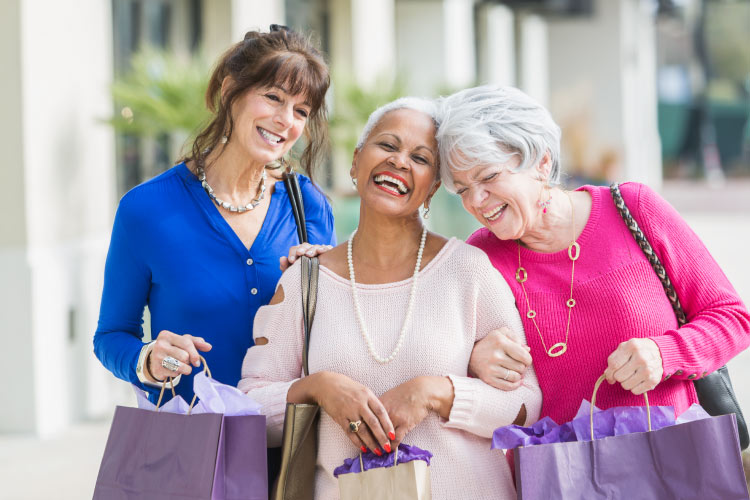 Are you considering restorative dentistry to get your smile back? If you're missing teeth, you have options like dentures or implants. Here we'll answer some of your questions about the differences between the available treatments.
What to Know About Dentures
When you're missing a full arch of teeth, full dentures are a great option. Thanks to modern technology, dentures are more comfortable and natural-looking than in the past. If you still have some natural teeth, we offer partial dentures. By attaching a metal framework to the teeth you have left, we can support the partial dentures. The last denture option is implant-stabilized dentures. These are permanently attached to dental implants, so they're very stable.
Dentures come with many advantages. They restore your ability to speak and eat, while also improving your smile and facial structure. Cost-wise, dentures are also usually more affordable than implants.
What to Know About Dental Implants
Dental implants can replace a single missing tooth or as many teeth as you want. The process begins with inserting a biocompatible post into your jawbone. This replaces the missing tooth root. During the healing time, the post fuses to your jawbone and we top it with a restoration like a dental crown.
Unlike traditional dentures, implants aren't removable. Of the restoration options, they are most like natural teeth. They also help prevent bone deterioration because the post in your gums stimulates the jawbone. Because surgery is required, dental implants are generally more expensive than dentures.
Which Option Is Best?
Should you get dentures or implants? It depends on your specific needs. Dentures are typically more affordable, so the price could be the deciding factor. Also, not everyone is a candidate for dental implants. You need excellent oral health and enough jawbone to support the implant. When you come in for a consultation with Drs. Joseph and Gabrielle Ramellini at Peak Dentistry, they can help you decide whether dentures or implants are best. If you have any questions or want to book an appointment at our Clyde office, please contact us!
Contact Us