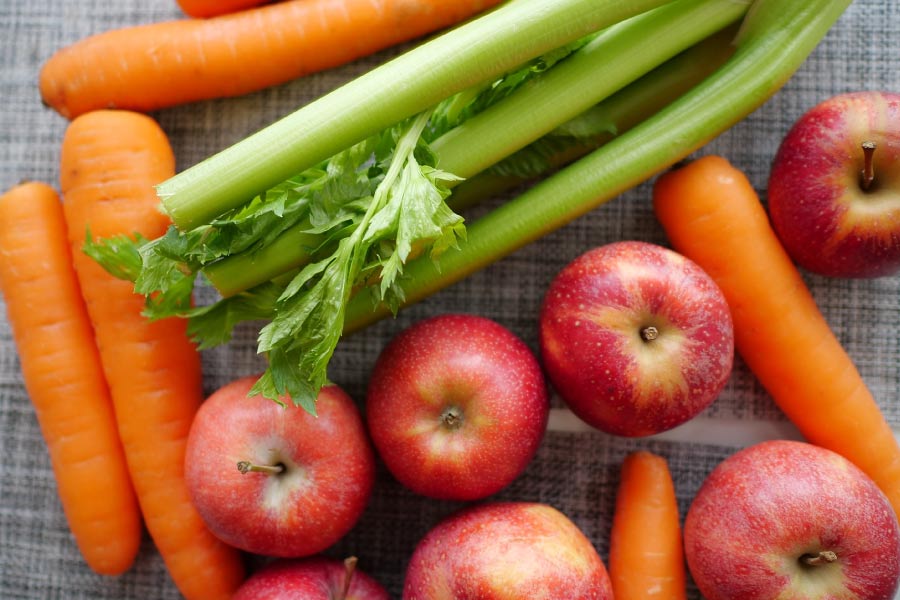 There are two basic facets to maintaining a healthy smile: how you care for your teeth, and what you eat. Getting your kids started on these early can help spell great dental health in the long run. In this post, we'll focus on healthy eating. Read on to learn the best foods for maintaining your child's dental health and wellness.
Leafy Green Veggies
These healthy staples are great for your little one's teeth. Low in sugar and carbs, they aren't likely to promote decay. Instead, they are packed with vitamins that can help keep tooth enamel strong and healthy. Sometimes it takes awhile for kids to develop a taste for salad, but don't give up. Introduce a wide variety of fruits and vegetables and be creative if necessary. For example, most kids like eating broccoli when it's presented like little trees.
Crunchy Fruits & Veggies
We're talking celery, apples, and carrots here. Not only are these healthy, yummy foods, but they help to clean the teeth while your child eats them. The hard, crunchy texture serves to eliminate bacteria and food particles from the surface of the teeth while they munch away at their healthy snack. You also produce more saliva when you chew hard, but more about the importance of saliva later on.
Cheese, Milk & Yogurt
Children usually love cheese or yogurt as a snack or with lunch. Some cheeses like cheddar, Monterey Jack, Swiss, and other aged cheeses also help trigger the flow of saliva which promotes good dental health.
Water
It's important for your children to stay hydrated, and it benefits their teeth too! Water rinses out the mouth, helping to clear away food particles and bacteria that could build up and lead to decay. Water also helps maintain good saliva flow. Saliva not only fights germs in the mouth but it also protects the tooth's enamel and prevents gum disease. The proteins and minerals in saliva also help prevent bad breath.
Bonus: Foods to Avoid
Parents will want to avoid giving their kids a diet that is high in sugars and carbohydrates. When it comes to tooth decay, these are the key culprits. Stay away from sugary drinks, like sports drinks. Water is the best hydration for thirsty kids. Too much candy is obviously not good but sticky candy and hard candies that you suck on for a long time are the worst. If your kids want a sweet treat it's better as an after-meal treat instead of a snack. And be sure they brush soon afterwards.
Your Family Dentist in Clyde, NC
We understand the importance of keeping everyone's smiles healthy and beautiful, no matter what age! Here at Peak Dentistry, we're available to see any and all members of your family. If you're not a patient yet, now is the time to introduce yourself. Regular dental checkups are a great accompaniment to healthy eating and good at home hygiene. Request an appointment by reaching out through our website or by calling our office.
Contact Us