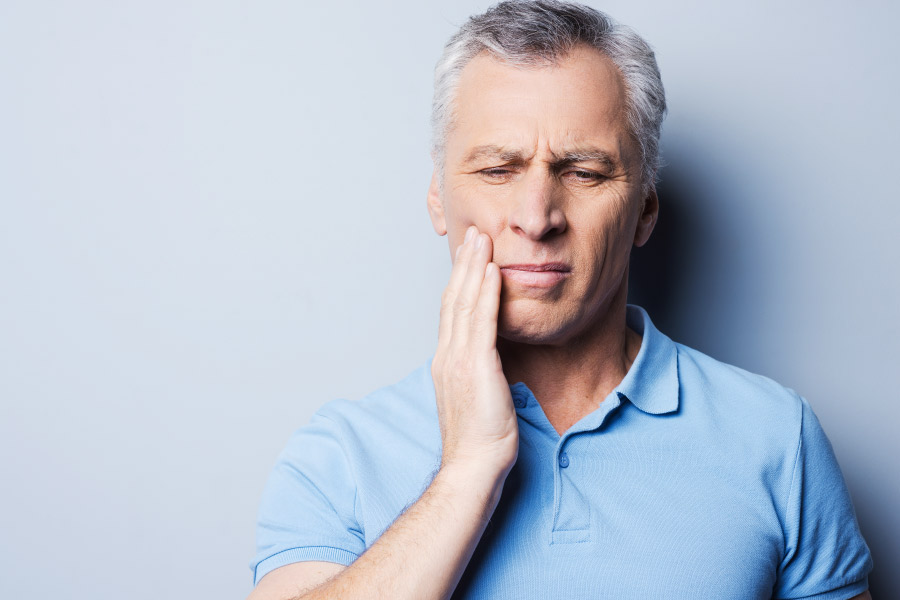 A toothache can completely derail your day — and it may be the sign of something more serious happening with your oral health. Here are some dentist-recommended tips on how to stop tooth pain.
1. Gently floss

Sometimes tooth pain is caused by food which is lodged between your teeth. Gently floss in the area of the discomfort. Move the floss around the gum line to release any particles that might be difficult to see.

2. Ice your cheeks

If you are experiencing severe swelling, try icing your cheeks in ten minute increments to numb the pain.

3. Eat soft foods

Avoid eating hard foods that might irritate your tooth. Instead, opt for liquids and soft foods like yogurt, soup or mashed potatoes.

4. Use clove oil

Clove oil may help you find temporary relief by numbing the area around your tooth, although it's not very pleasant tasting. You can also take an over-the-counter painkiller like ibuprofen, acetaminophen, or aspirin.

5. Rinse your mouth with saltwater

Saltwater can help curb any excess bacteria in your mouth and can combat swelling. Mix ½ teaspoon of salt with a cup of warm water and gently swish.

6. Contact your dentist right away

If your tooth pain persists even after trying out the above tactics, it's best to contact your dentist right away to make sure it isn't a sign of something worse. If you have a cavity, advanced decay, a faulty restoration, or an injury, the only way you're going to resolve your tooth pain is by receiving professional treatment.
Emergency Dentistry in Clyde, NC
If you are experiencing tooth pain, call Peak Dentistry to schedule an urgent care appointment. We offer emergency dental services so we can give our patients the treatment they need at the exact time they need it. During an emergency dental appointment, we'll carefully examine your tooth, ask you a few questions, and develop a treatment plan to help you feel better. Don't let financial worries get in the way of getting the treatment you need. Check out our financial page to learn more about our flexible financing plans!
Contact Us