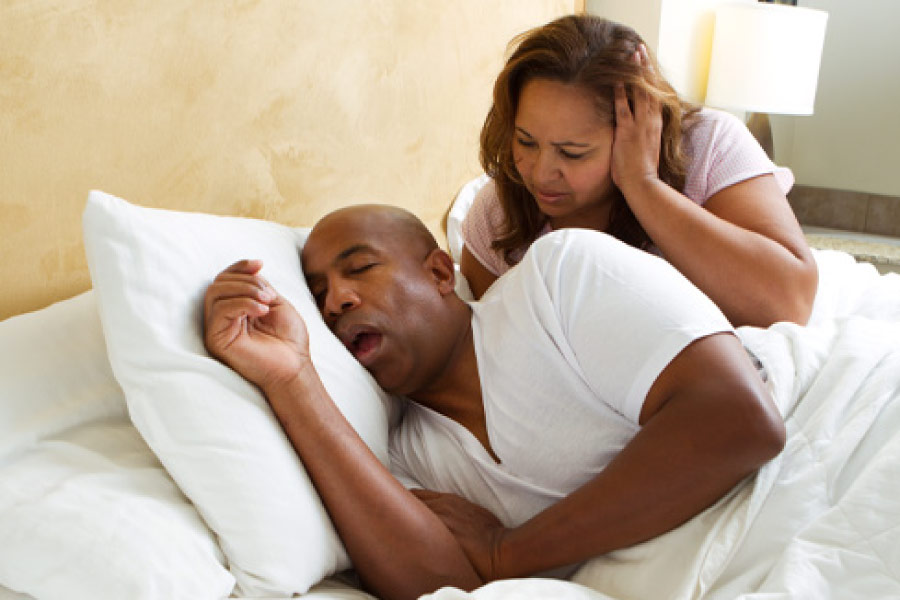 If you're getting the recommended seven hours of sleep per night or more but still feel tired or wake up with a dry mouth, you may be experiencing side effects of sleep apnea. When left untreated, sleep apnea can impact your oral health and overall health.
Oral Health & Sleep Apnea
Sleep apnea is a condition in which the tissues in the back of the throat block the airway during sleep, causing breathing to stop. For many, sleep apnea causes a person to breathe through their mouth as they tend to gasp for air. Sleep apnea can negatively affect oral health since mouth breathing often results in dry mouth. Consistent dry mouth can contribute to tooth decay, plaque, mouth sores, and gum disease.
Signs of Sleep Apnea
Quality sleep keeps you awake during the day and keeps you and your oral health in good condition. Signs of sleep apnea include:
Loud Snoring
Consistent Morning Headaches
Dry Mouth or Sore Throat
Excessive Daytime Sleepiness
Difficulty Concentrating
How Can I Treat Sleep Apnea?
Anyone can develop and suffer from sleep apnea. However, several efforts can treat sleep apnea and keep your oral health in good condition. Sleep apnea can be treated with oral appliances like custom night guards or a CPAP machine. Other treatments include weight loss, nasal decongestants, or sleep therapy.
Sleep Apnea Treatment in Clyde, NC
If you suffer from or suspect sleep apnea, Drs. Joseph and Gabrielle Ramellini offer non-invasive sleep apnea treatment in Clyde, NC. Our office has many amenities and is equipped with state-of-the-art dental technology to provide you with quality care to help you keep a healthy smile. Everyone benefits from a decent night's sleep. Get in touch with our office to start treating your sleep apnea today!
Contact Us