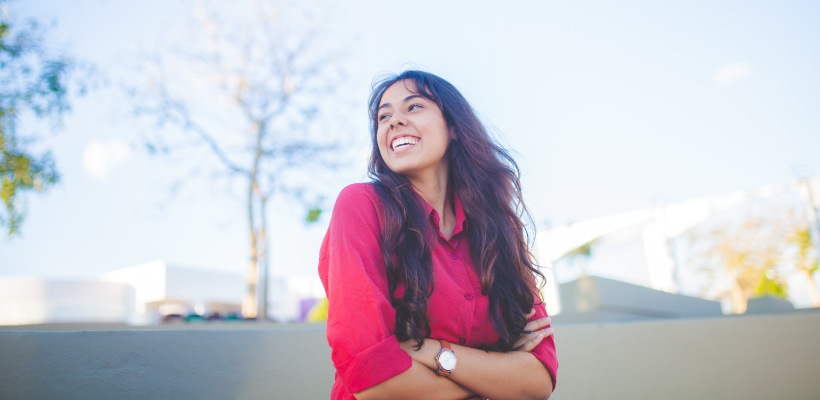 Invisalign® is a subtle, clear way to straighten your teeth inconspicuously. Not only that, but it is usually quicker than traditional metal braces. A few celebrities who have straightened their pearly whites with Invisalign include: Oprah Winfrey, Justin Bieber, Khloe Kardashian, and Tom Cruise. These celebrities live some very busy and public lives. It only makes sense that they would use a method that would straighten their teeth as quickly as possible. So, just how long does it take?
How Long Does Invisalign Take?
Just like most treatments, the length of time that Invisalign takes varies depending on the patient and the dental condition they are trying to treat. Treatment time averages as little as 6 months to as long as 18 months. Which is still pretty impressive considering traditional braces treatment time averages about 12-36 months. You wear a new set of aligners about every two weeks. Little by little, your teeth will move with each new aligner until you have the smile of your dreams.
Who Can Benefit From Invisalign?
Invisalign isn't always ideal for everyone. If you need to address issues with your back teeth, need to rotate teeth or move teeth vertically, Invisalign might not be right for you. Thus, some patients need to go with the traditional metal braces, which are a versatile and affordable orthodontic option. However, Invisalign can usually treat the following dental conditions:
Overbite – Upper front teeth close in front of the lower teeth
Underbite – Lower teeth protrude past the upper front teeth
Crossbite – Upper and lower jaws don't line up
Gapped Teeth – Extra spaces between the teeth
Open Bite – Top and bottom teeth don't meet
Crowded Teeth – There isn't enough room in the jaw for teeth to fit normally
Crooked Teeth – Mostly aesthetic
We Can Help You Achieve a Straighter Smile!
Have you considered using "the clear way" of Invisalign to fix your teeth? Contact the Peak Dentistry team to discuss which orthodontic treatment is best for your smile goals and unique oral health history. Schedule your consultation today!
Contact Us