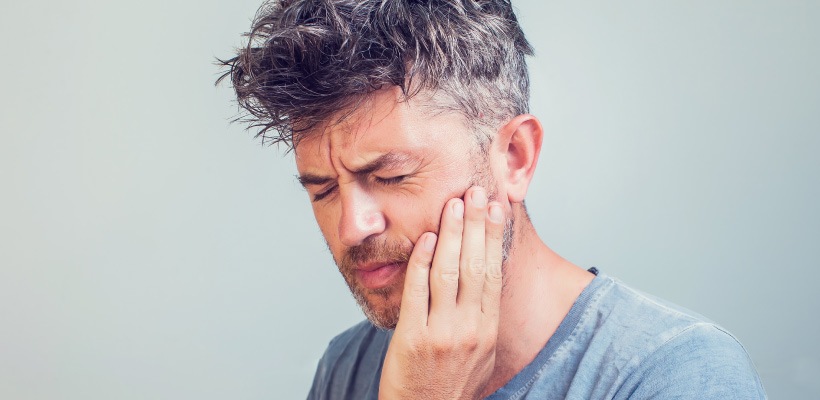 If you have a filling or a crown, you can normally expect it to stay in your mouth. But unfortunately, accidents happen. From trauma to the mouth to a wrong bite on a hard food, a filling or crown can sometimes come loose. Read on to learn what to do if this happens to you.
Fillings & Crowns
The majority of Americans will get a cavity at some point in their life, resulting in either a filling or a crown, installed by the dentist. A filling is a material, such as metal or porcelain, that is used to literally fill the area damaged by decay. On the other hand, a dental crown is a tooth-shaped cover that serves to protect and reinforce the tooth if the cavity was too advanced for just a filling. A crown can also be used to fix teeth that are broken, chipped, cracked, misshapen, and/or discolored.
Remain Calm
Trauma, age, and underlying decay are all common scenarios that may cause a restoration to come loose. If it does come loose or fall out, you will likely find yourself dealing with pain and sensitivity that may make it difficult to eat and drink hot and cold foods and beverages. Call us to schedule a same-day emergency appointment as soon as possible. Until you can make it into our office, take an over-the-counter pain reliever to manage your discomfort, rinse your mouth with warm salt water, cover the area with a dental wax or temporary dental cement to ease your sensitivity, and avoid chewing on that side. If your crown or filling has completely fallen out, gently remove it to avoid inhaling or swallowing it. But if it has been swallowed, you will likely pass it without problem. However, inhalation can be very serious.
Don't Wait–Come See Us at Peak Dentistry!
If you have a loose filling or crown, we're here to fix it for you. While it's OK if you can't immediately get to our office, you won't want to hold off until your next biannual visit. Try to make time to come in within a few days. Without the protection that the crown or filling provided, your tooth will be vulnerable to further damage. Call our Clyde dental office at 828-627-1800 for same-day emergency dental care! We are open Monday through Thursday from 8:00 AM to 5:00 PM.
Contact Us