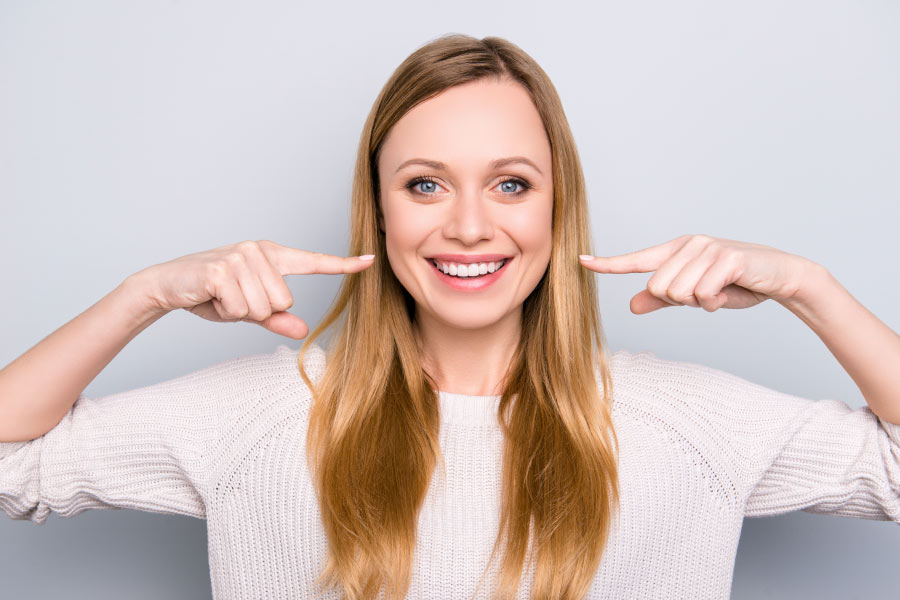 Teeth have a naturally light color, but food, beverages, nicotine, and age can stain and discolor your teeth. If you're not happy with the color of your smile, you can whiten your teeth with take-home kits or professional teeth whitening. How do these two options differ from each other?
Are Store Bought Kits Effective?
There are dozens of over-the-counter whitening products claiming to lift stains and whiten your teeth. You may see a slight whitening, but at-home kits are one-size-fits-all, so they have limited effectiveness. Despite not being professional strength, the whitening gels can also burn your gums if they leak out of the trays.
How Is Professional Whitening Different?
Professional whitening provides better results thanks to stronger gels and custom trays. At our office, we use KöR whitening. Because the gel is refrigerated, the whitening agent is more effective and less likely to cause uncomfortable sensitivity. Our system also lets us determine exactly what shade you want your smile to be. Once we've decided on your new tooth color, we take impressions of your smile. This lets us create custom whitening trays, which provide a more consistent, even whitening.
How Long Does Professional Whitening Last?
Because professional whitening is more effective, the results last longer than with take-home kits. Depending on your lifestyle, you'll have whiter teeth anywhere from half a year to two years. With maintenance and whitening touch-ups, you can keep your smile white even longer. You can also avoid stains by maintaining a great oral hygiene routine and visiting the dentist for routine cleanings.
Professional Teeth Whitening at Peak Dentistry in Clyde, NC
A professional whitening treatment costs more than the take-home kit you'd get at a store, but that's because the results are so much better. Professional whitening is also safer and closely monitored by our dentists, so there are no surprises. If you want to book a consultation or you have questions, please contact us today!
Contact Us