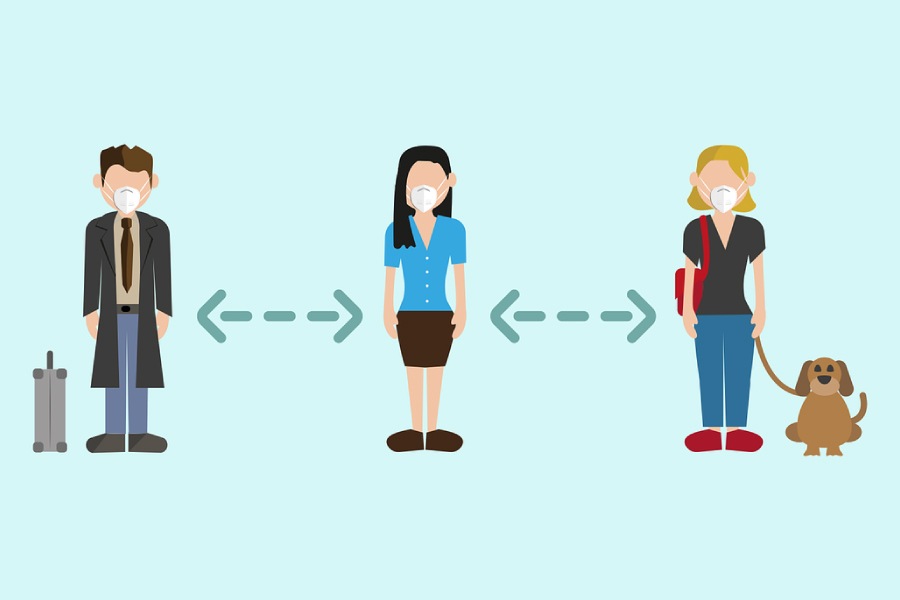 When it comes to keeping yourself, your family, and your community safe from COVID-19, there are some simple steps you can add to your daily routine that can make a big difference. By taking a few extra precautions, we can all help do our part in preventing the spread of coronavirus. Together we can help keep our friends and family healthy and safe.
Wear a Mask
Wearing a face mask can greatly reduce the distance that airborne particles travel, especially when it comes to coughs and sneezes. Face masks should be secured comfortably over the nose and mouth but still be loose enough so you can breathe easily. Face masks decrease the chances of the people around you getting sick. They also help prevent you from touching your face while in public, which decreases your own risk of infection. It's important to throw away disposable masks and wash reusable masks often to avoid bacteria collecting on them.
Social Distancing
By now you have heard that staying six feet apart is the magic number for avoiding coronavirus infection. But the further you can physically stay away from others, the better. Social distancing helps prevent virus particles from spreading from person to person. This is one of the primary ways that infections occur. The best thing to do is to stay home as much as possible. When you do leave your home, staying away from anyone who you do not live with is a good idea. Wearing a mask during times when you cannot always stay six feet away from everyone, like in crowded grocery store aisles, further protects the people around you.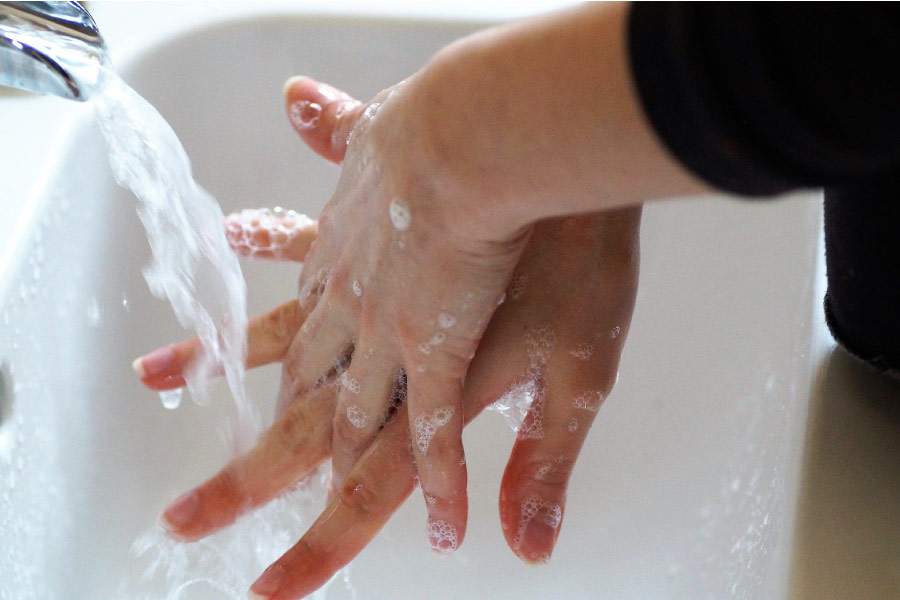 Keep Your Hands Clean
Frequent hand washing helps you avoid getting sick, especially if you're the type of person that touches their face a lot. Washing your hands with soap and water for 20 seconds is one of the best ways to remove any potential virus particles from your hands. Hand sanitizer that contains at least 70% isopropyl alcohol is the next best thing. It's not a bad idea to find a travel-size hand sanitizer that you can keep with you to use when you aren't near a sink. Gloves prevent germs from collecting on your hands in the first place, but they should always be disposed of before you touch things like phones, keys, etc. to avoid cross-contamination.
Keeping Clyde, SC Safe
We care about our patients and staff, and we care about our community too. Peak Dentistry is taking extra precautions to stop the spread of the virus. Many of our procedures have been modified to make our office a safe place to receive the dental care you need.
Contact Us