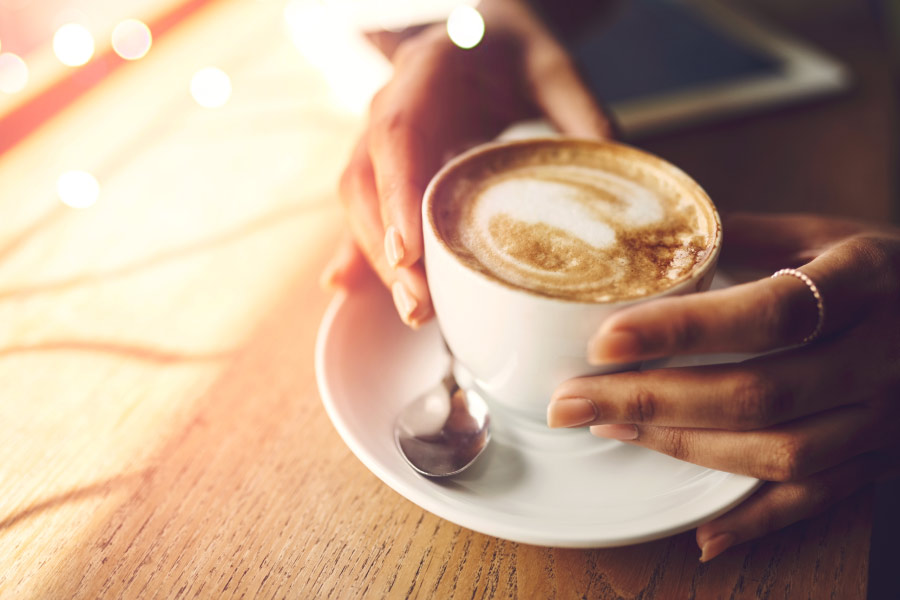 It's the most wonderful time of the year. And what better way to embrace it than to curl up on the couch with a steaming hot cup of coffee? Well, for those suffering from tooth sensitivity or stained teeth, that might not sound as cozy as it may seem. In this post, Peak Dentistry has some tips for enjoying hot beverages this winter.
To Drink or Not to Drink
If you're looking for a hot beverage to enjoy this winter, our top picks would be the sugar-free varieties, of course! You can get delicious sugar-free mixes to make your favorite drink, whether it be hot cocoa or apple cider. Avoid rich, acidic drinks like coffee, tea, and mulled wine, since these drinks will contribute to staining on the surface of your teeth. You might not be craving a glass of cool water when the weather is chilly but if you drink water after a warm beverage, it can rinse excess bacteria and sugar from your mouth.
Dealing with Tooth Sensitivity
If sensitivity is holding you back from enjoying a cozy, warm beverage, there are some things you can do. First of all, don't drink the beverage too hot. Enjoy your drink at a moderate temperature. That may mean being patient or adding in some cold milk or an ice cube to cool the beverage down. To be a little more proactive about addressing tooth sensitivity, try introducing a toothpaste designed specifically for sensitive teeth. At-home care is an important factor. Be sure that you're taking great care of your smile on a daily basis.
Quality Care in Clyde, North Carolina
If sensitivity and/or staining are concerns for you, come see us here at Peak Dentistry. Our friendly and experienced team can help you address the root of any pain you may be having, and we can recommend methods to keep your smile bright, healthy, and white. Additionally, we offer fantastic and effective professional tooth whitening options. Give our office a call to book your next visit, or you can always request an appointment on our website!
Contact Us